Skip to Content
Transform Your Smile With Orthodontics
At the office of C. Roger Macias DDS & Alexis Pelekanos DDS, we may treat your orthodontic concerns if in the scope of our Practice. We may also work with other experienced orthodontists who specialize in helping patients achieve straighter teeth and transform their smiles. Dr. Pelekanos is experienced and certified to treat orthodontic concerns. We offer Clear Aligners as well as "Six Month Smiles" tailored to meet your specific needs and desired results. Our dedicated team will work closely with you to create a personalized treatment plan that suits your lifestyle and preferences, ensuring that you achieve the smile you've always wanted.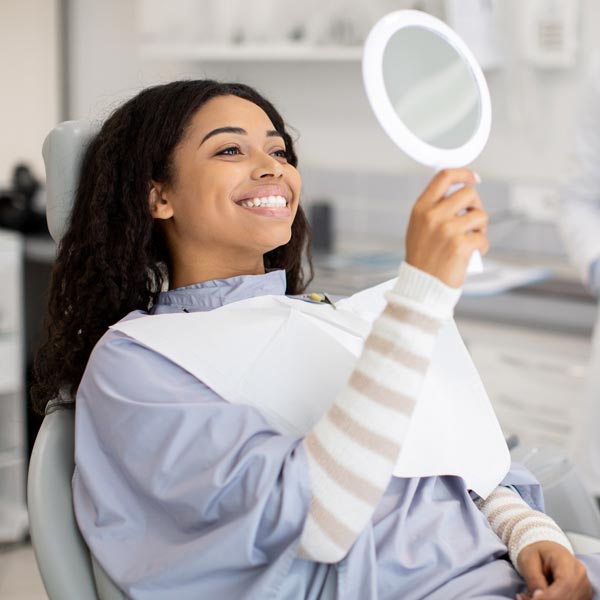 Comprehensive Orthodontic Care in San Antonio, TX
Orthodontics is a branch of dentistry that focuses on correcting irregularities in tooth alignment and jaw positioning. Dr. Pelekanos utilizes advanced techniques and state-of-the-art equipment to provide comprehensive orthodontic care. During your initial consultation, Dr. Pelekanos will conduct a thorough examination, including X-rays and digital scans, to assess your dental condition. Based on this evaluation, she will develop a personalized treatment plan that addresses your specific concerns. Throughout your orthodontic journey, our dedicated team will guide you, providing support and regular check-ups to monitor your progress and make necessary adjustments.
Begin Your Orthodontic Transformation Today
If you're ready to improve your smile and enhance your oral health, contact us to schedule a consultation with Dr. Pelekanos. We are committed to delivering exceptional orthodontic care and helping you achieve the smile of your dreams. Don't wait any longer to start your orthodontic journey. Call us today and take the first step towards a straighter, more confident you.