Skip to Content
Our Team of Friendly and Compassionate Dentists
Drs. C. Roger Macias and Alexis Pelekanos are skilled restorative dentists serving patients in San Antonio, TX. We offer quality dental care for individuals and families using innovative dental technology and solutions. Our clinic upholds the highest standard of care and takes the time to get to know each of our patients. We do everything we can to help all our patients feel comfortable in our office. Our friendly staff will answer your questions and address your dental concerns with the attentiveness and reassurance you need to feel at ease. We do everything possible to help you achieve the beautiful, functional smile you've always wanted. Our goal is to help each of our patient smile with confidence.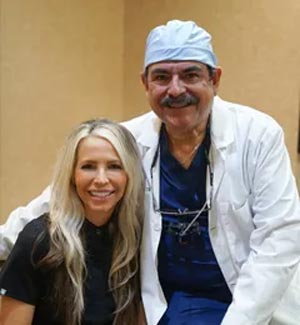 Prioritizing Patient Needs With Personalized Care
Our comprehensive dental services provide patients with the best possible care. We restore and sustain healthy teeth using the latest practices and procedures. Drs. Macias and Pelekanos are experienced dentists who treat and manage oral conditions to get your smile to its healthiest state. We conduct essential dental procedures to prevent cavities and gum disease. We'll help you maintain a consistent and effective dental hygiene routine to keep your smile looking its best. Our personalized treatment plans help patients enjoy healthy teeth that look, function, and feel good.
Expert Treatment From Our Experienced Team
We believe every person deserves a smile they can be proud of. Our dental health experts do their best to provide comfortable dental services in an accommodating and welcoming environment. We understand that some patients experience stress while visiting the dentist. That's why we do everything we can to alleviate dental anxiety and help our patients feel at ease. We greet every patient who walks through our office doors and offer compassionate care with personalized treatment plans. Our doctors, assistants, and dental hygienists are experienced and knowledgeable in the best dental operational practices to ensure patient comfort and safety.