Skip to Content
Professional Teeth Whitening in San Antonio, TX
The office of C. Roger Macias DDS & Alexis Pelekanos DDS offers teeth whitening. If you're interested in undergoing cosmetic dental treatment, be sure to speak with our dentists and get an oral exam to check the health of your teeth and gums. It's important for patients to receive restorative treatment before undergoing cosmetic procedures. Over time, teeth can get stained from dark-colored foods. Our dentists can lighten the shade of your teeth and brighten your smile.
Benefits of a Smile Makeover
If you feel self-conscious about your teeth, you may want to consider a smile makeover. We offer complete smile makeovers to improve the appearance of your teeth and enhance your natural smile. We can brighten your teeth, conceal chips and cracks, and make your smile more uniform. Enhancing the appearance of your smile can boost your confidence and help you enjoy a smile that looks and feels good. Our dentists can beautify your smile with the following cosmetic procedures:
Affordable and Reversible Dental Bonding
Dental bonding is a simple and reasonably priced procedure for cosmetic tooth repair. Our dentist uses tooth-colored composite resin to adjust the shape of teeth and make them more uniform. This natural-looking resin can cover up cracks and other imperfections to make your teeth appear shiny and new. The resin is sculpted to the proper shape and cured with high-intensity light. Hide cracked, discolored, or decayed teeth with durable resin that resembles natural tooth enamel. This procedure doesn't require any prep work and can be reversed if needed. Dental bonding lasts five to seven years.
Porcelain Veneers With a Natural Look and Feel
Teeth that are cracked, chipped, or stained can appear brand-new again with thin, durable porcelain shells known as veneers. Veneers are composed of medical-grade ceramic and can be bonded to the front face of the teeth to hide cosmetic flaws. The tooth is prepped by removing a small layer of enamel. The veneers are then bonded with dental adhesive. Veneers last up to ten years and need to be replaced once they are removed. Before getting veneers, the patient must have healthy teeth and gums. Patients should always undergo restorative measures before considering cosmetic dentistry. Our dentists can conceal healthy but cosmetically unappealing teeth with long-lasting veneers that look realistic and natural.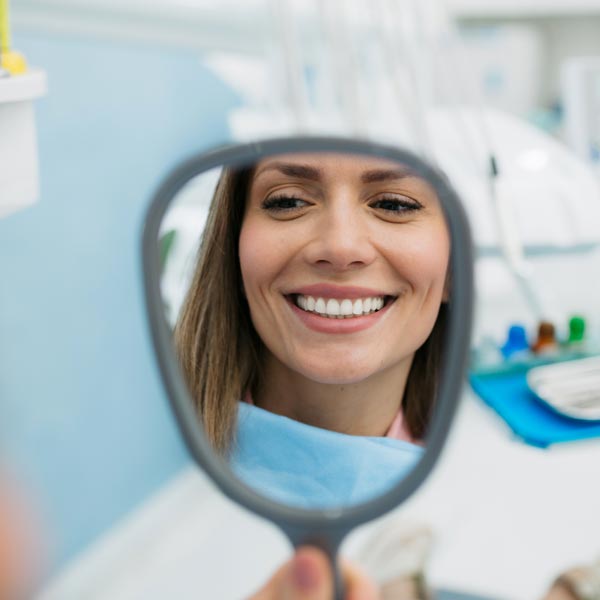 Cosmetic Teeth Whitening Services
Are you looking for the best way to enhance your smile? With our teeth whitening services in San Antonio, TX, you can restore your confidence in your smile. Over time and with use, the whiteness levels of your teeth can decrease. Our team is here to help you restore the whiteness of your teeth with our professional whitening options. The office of C. Roger Macias DDS and Dr. Alexis Pelekanos knows how important it is to feel good when you smile, which is why we offer different options to help our patients reach the tooth whiteness they desire. Visit our office today, and we will discuss tooth whitening treatment options for your smile.